Roasteries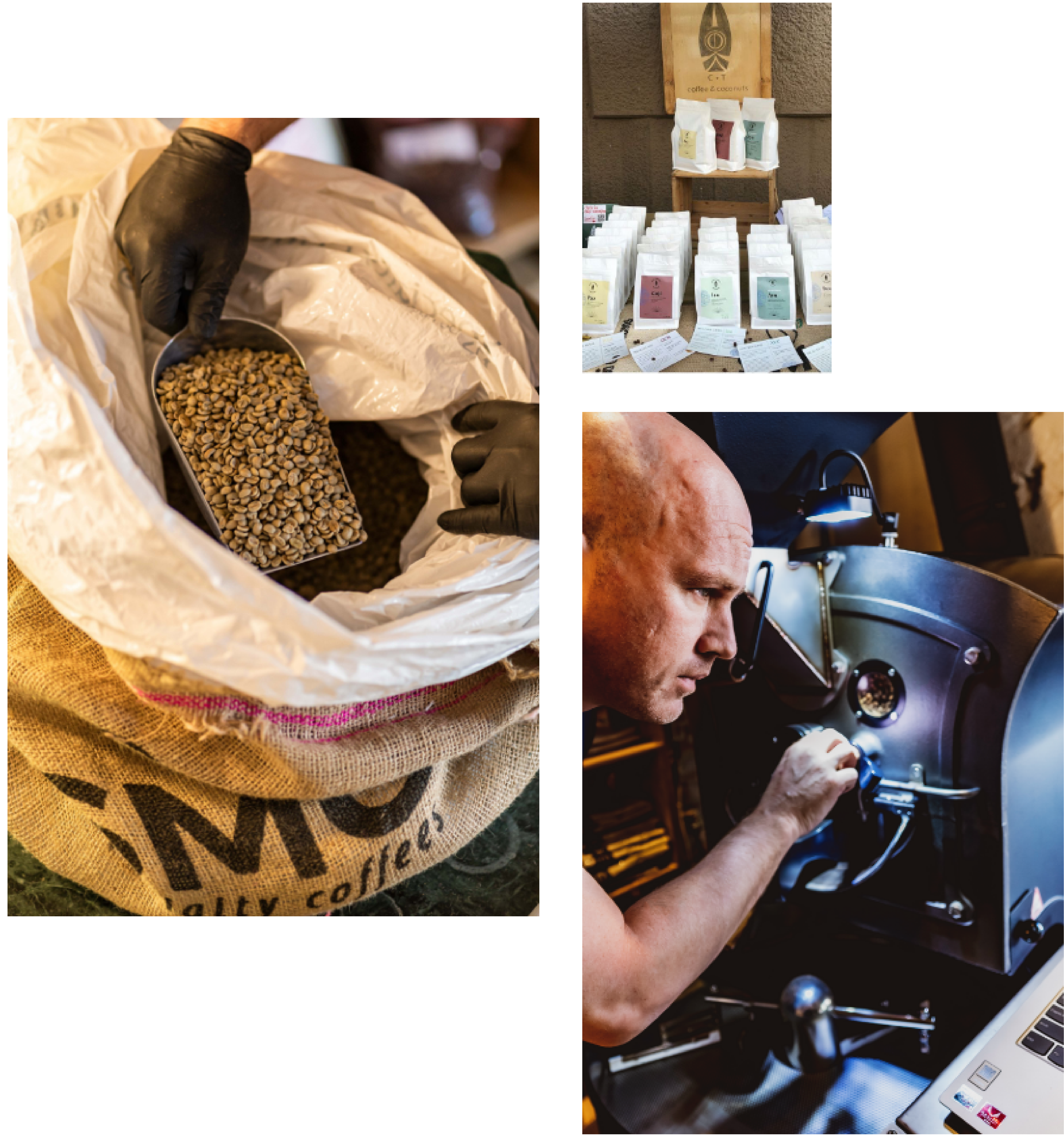 From the farmer, to the roaster, to you
A great cup of coffee is a reflection of all the different people who had a hand in creating it, from the farmer, to the roaster, to you. Each coffee we create is a special expression of the sunlight and rain, the mountain slopes, the local harvesting, and the hardworking people of each unique origin.

Fully traceable coffee
We believe in fully traceable coffee, working with partners who ensure each lot is fairly priced and responsibly produced. Starting in Bali in 2019 and in Brazil in 2021, we try to visit our favorite coffee farmers in person, spending time with them on the plantation and learning how the local ecology is affected or enhanced by the production of the coffee we buy.

Coffee should be a beautiful experience
When it comes to roasting these special beans, our goal is to deliver a sweet and delicious cup every time. Coffee should not be an esoteric challenge… it should be a beautiful experience. A simple and lovely ritual that is accessible to all. Each coffee gets its own, unique, carefully-designed roast profile to ensure the sweetness and aroma are maximized every time.

Giesen W-series
All our roasting is done with careful attention from our team of coffee fanatics, using a Giesen W-series Coffee Roaster, hand-built in the Netherlands.