Subscribe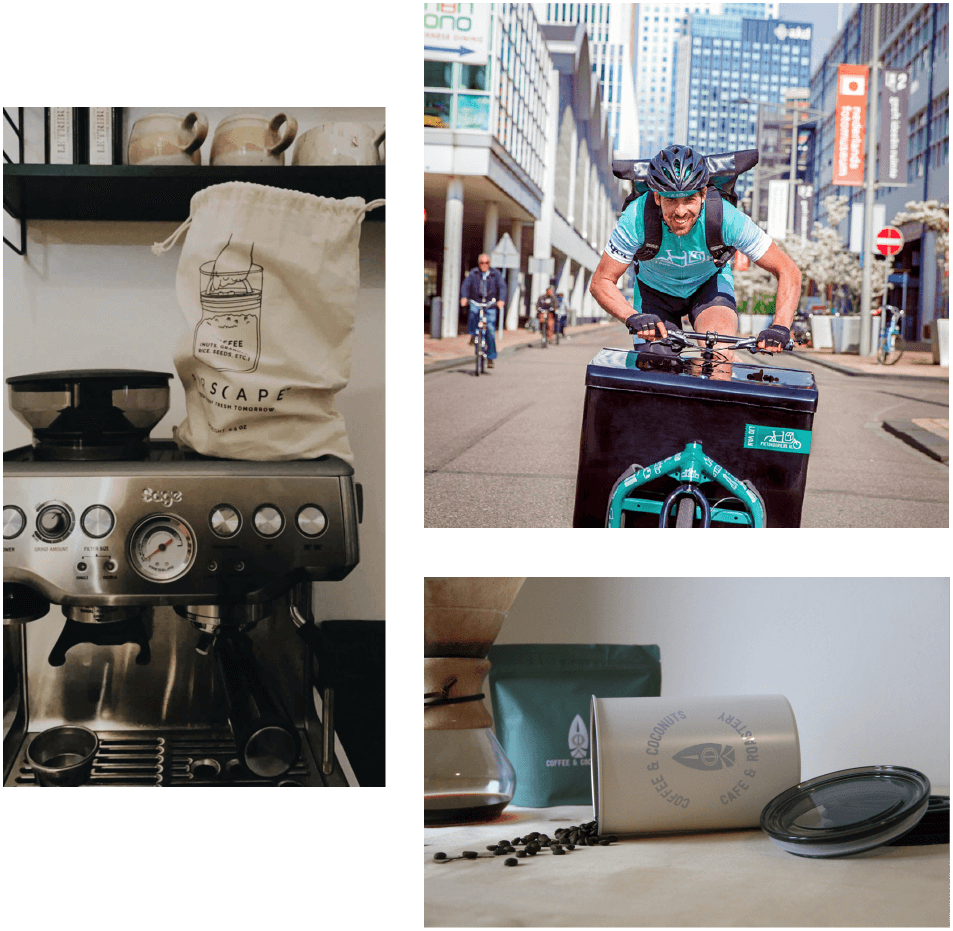 Are you tired of waking up in the morning, walking to the kitchen only to find out that you ran out of coffee? We've got your bag!

Why subscribe?
You get free shipping on every subscription order. Subscriptions get sent out every 4 weeks on wednesday, and to keep your coffee fresher than ever between shipments, you will receive a free airscape with your first order! All our packaging is 100% compostable and gets brought to you by fietskoeriers.

How does it work?
You're in control of everything but have to do nothing.

1. You chose your favorite coffee from any of our 6 unique coffee profiles, created by our expert roaster and freshly roasted in house. Not a coffee expert or unsure which one to pick? No worries, we've made it easy for you! You can read all about the origin, the tasting notes and aromas of all our coffees.

2. You tell us how much coffee you drink and we make sure you get the right amount of coffee to your door every month, depending on your needs and preferences. We currently offer three sizes: 500gr (for the shy drinkers), 1kg (for the 'coffee lovers') and 2 kg (for the 'coffee addicted').

3. Your job is over! Relax. We can now pack your customized order and send it out to you on Wednesday!